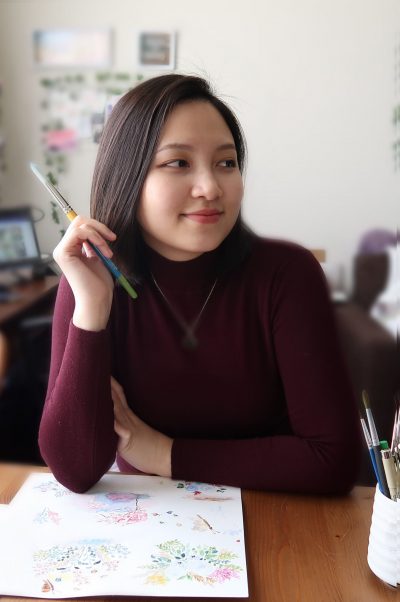 The human behind TeresaB_art.
I'm a little human who falls in love with the beauty of nature. Landscapes and botanicals have been the huge inspirations in my art journey.
I'm drawn into natural earthy tone colors and loose brushstrokes, which make them a signature style that I've incorporated throughout my artworks.
For me, art means being creative, having fun, making a mess and enjoying the process rather than the final result.
My mission is to help you see the beautiful world through colors and brushstrokes, as well as encourage you to have fun and get creative with watercolor. Besides watercolors, I love exploring the art world by trying new mediums like gouache and acrylic.
You can get to know more about me in the " about me" section. The blog section is where you can find tips and tricks for watercolor. You can also find all of my original paintings in the Gallery section.
Last but not least, I have a YouTube channel where I share with you art tutorials, and studio vlogs. You can go directly to my channel at teresab art or go to the Blog section to check out the videos.
I hope you enjoy this place as much as I love creating it !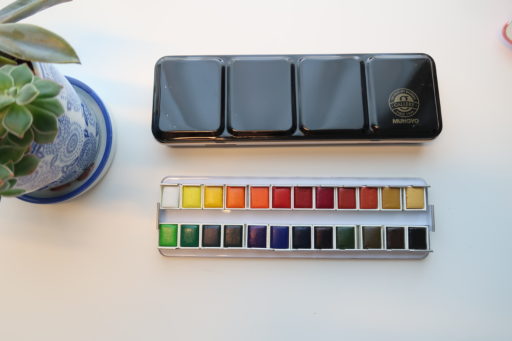 Watercolor
Hi guys, here is the first impression of the Mungyo watercolor set I just got from Amazon. The retail price is USD 24.25. It comes
Read More »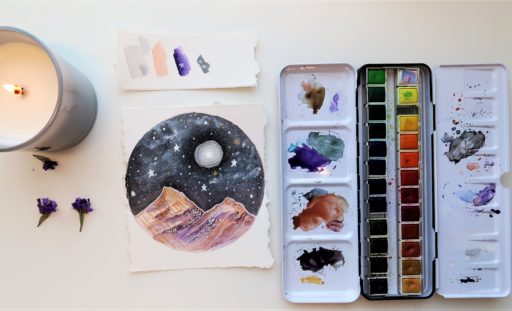 Watercolor
Hi guys, in today's paint with me video, I want to show you how to paint this lovely magical night sky with a mountain illustration.
Read More »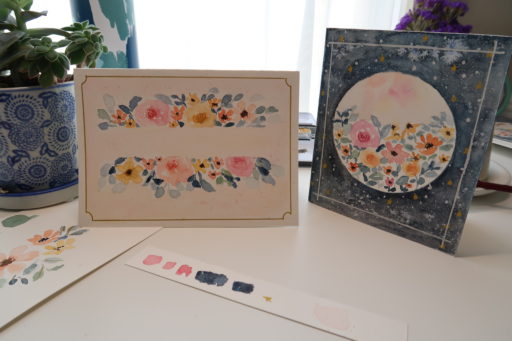 Watercolor
Since we're approaching March, which means Spring is just around the corner,  so I thought a floral watercolor tutorial is such a  great theme to
Read More »
Blog
My journey through the art of watercolor painting.
Gallery
My experience with watercolor and brush techniques.