Hi guys, in today's paint with me video, I want to show you how to paint this lovely magical night sky with a mountain illustration. I've been exploring different art styles, and illustration is one of those. This style helps to open up my imagination and leads me to be more creative in a way that I can incorporate a variety of mediums into my art to create a unique look for my artworks. This particular illustration is easy and fun to make and is a great idea to paint in your sketchbook. So I hope you'll enjoy this video!
If you like this type of content and want to see more, click HERE to go to my Youtube channel, and SUBSCRIBE to see more
Here are the supplies I'm using for this project : ( roll down to the bottom to see links if you're interested in these materials )
Arches watercolor paper ( I cut out from a big sheet )
Mungyo watercolor paint set
Princeton round 12 & 8, and a cheap brush for splattering ( not sure what this brush is called )
White gouache
Gel pen in gold and silver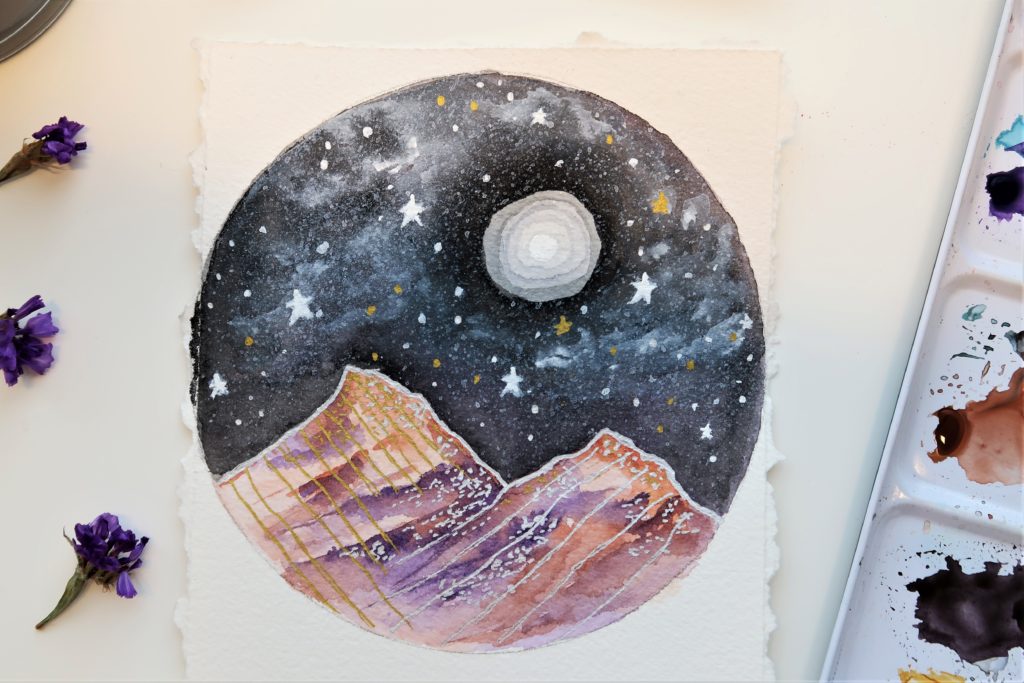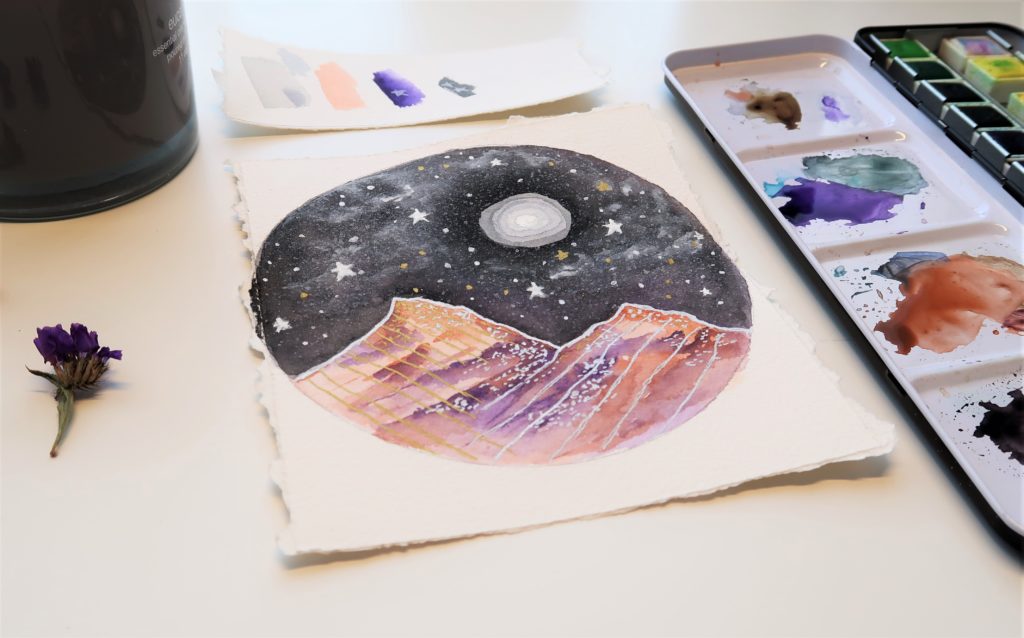 Supplies mentioned :
Mungyo watercolor 24 color paint set: https://amzn.to/3INVHC0
Princeton velvet touch long round size 8: https://amzn.to/3LwI240
Princeton snap round size 12: https://amzn.to/3i6D1BG
Windsor and Newton Cotman watercolor set: https://amzn.to/34LhgEN
Canson XL watercolor paper: https://amzn.to/34eBYfO
Arches watercolor paper: https://amzn.to/3q1kf3j
M.Graham white gouache: https://amzn.to/35QvIvp
Uniball gel pen 3 colors set: https://amzn.to/3ChfU0F
DISCLAIMER: Links included in this description may be affiliate links. If you purchase a product with the links that I provide, I may receive a small commission, and it can support me in making free content However, there is no additional charge to you. I appreciate your support.