Hi guys, here is the first impression of the Mungyo watercolor set I just got from Amazon. The retail price is USD 24.25. It comes in 24 colors. They also have other sets which are 12 and 48 colors. I chose 24 color set because I think it's a decent amount of colors to start out. Since it is a pan set, the colors are ready to use, the palette has a mixing area for you to mix the colors. If you are a beginner, having a set like this is convenient and easy for you to learn watercolor as well.
I've swatched all the colors, and am quite impressed with how pigmented the colors are. Plus this set has beautiful colors as you can see in my swatches below. I also tried out this set with some paintings and I'm quite happy with how the colors turned out.
If you are in the market looking for a set of watercolors, I highly suggest giving this a try. You can also start with a small set with 12 colors to see if you like it. I'd say 12 colors is more than enough.
Link to purchase this set at the end of this post.
Below are some of the paintings that were painted with this set. Interested in learning how to paint these ? Click HERE to watch on my Youtube channel.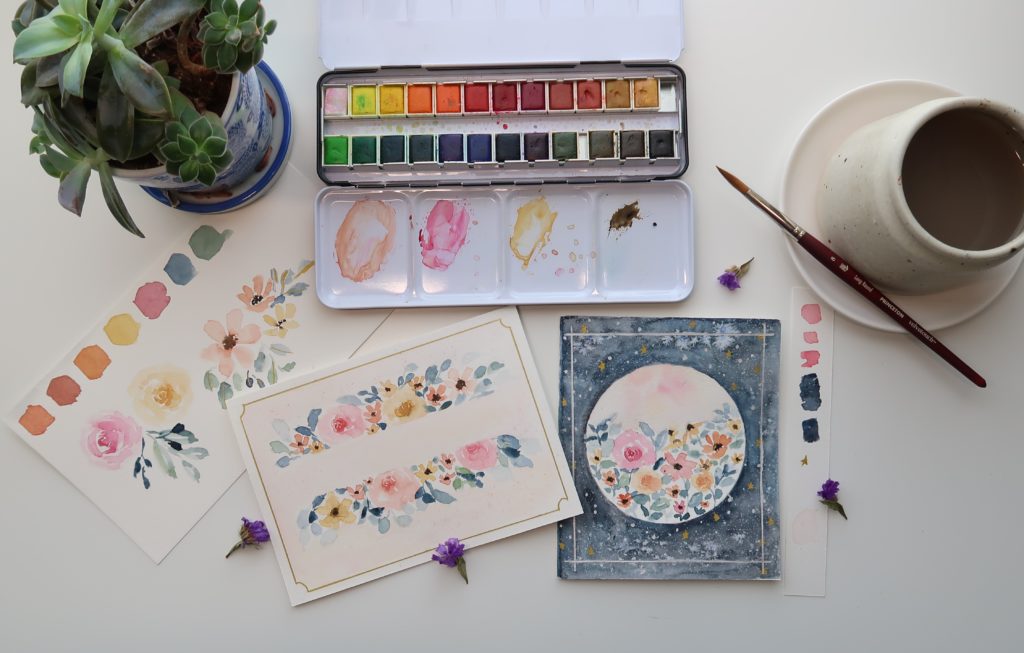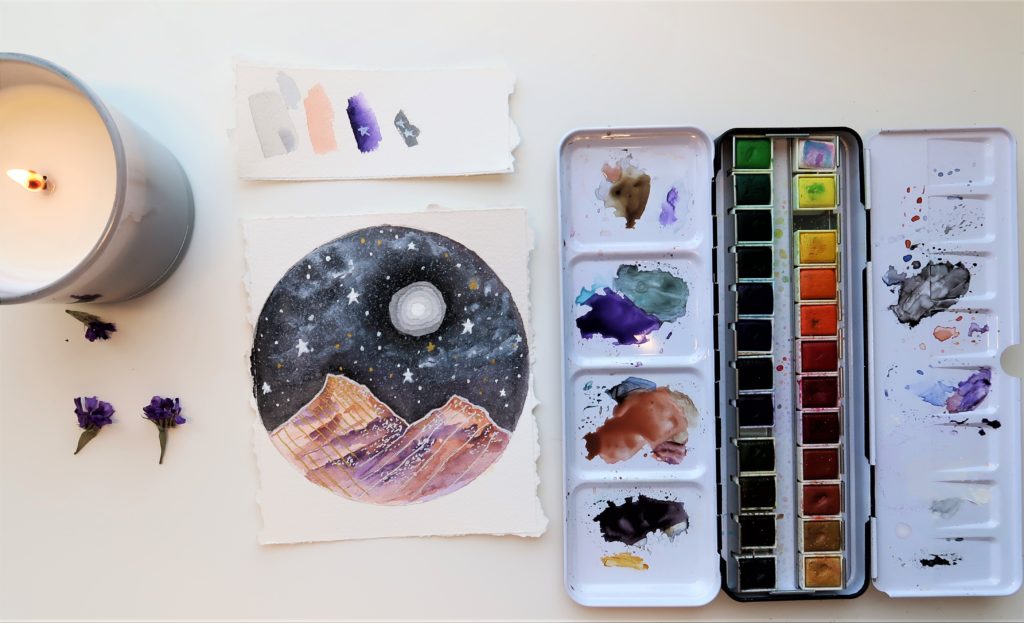 Supply mentioned:
Mungyo watercolor 24 color set: https://amzn.to/3CNdl6N
DISCLAIMER: Links included in this description may be affiliate links. If you purchase a product with the links that I provide, I may receive a small commission, and it can support me in making free content However, there is no additional charge to you. I appreciate your support.