Since we're approaching March, which means Spring is just around the corner,  so I thought a floral watercolor tutorial is such a  great theme to make around this time, and it's also a chance for me to brush up on my floral painting skill since I haven't been painting flowers in a long time. Therefore, I'm going to share with you 2 watercolor floral cards which are super easy and fun. These cards are great to make for your loved ones in this upcoming Spring season.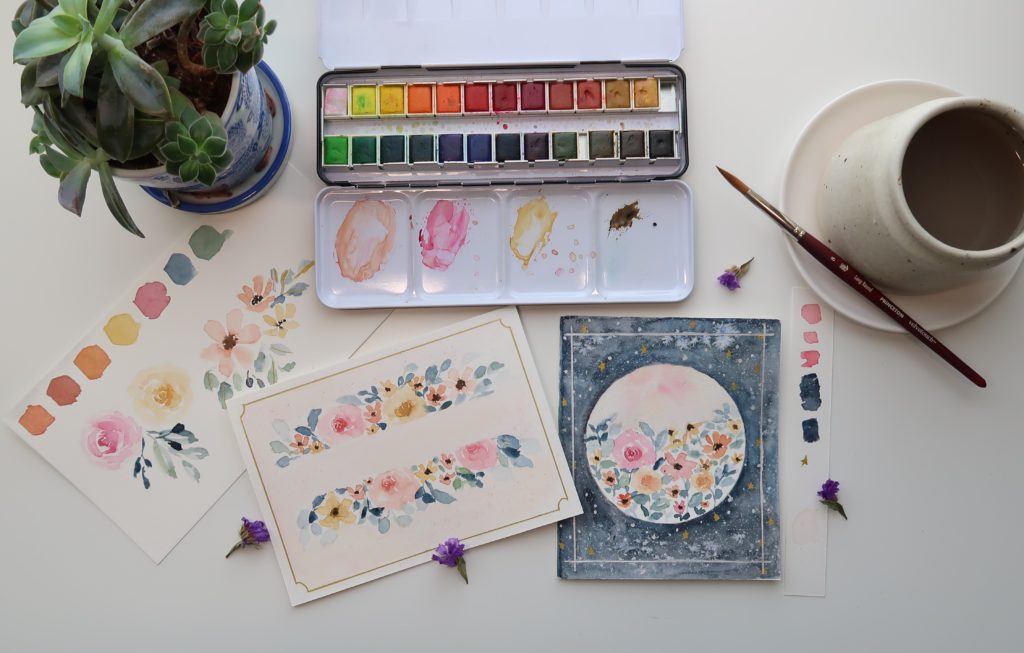 The video will be divided into four parts:
Part 1: Supplies
I will briefly walk you through all the supplies used for the project. ( if you're interested, check out links at the end of the post)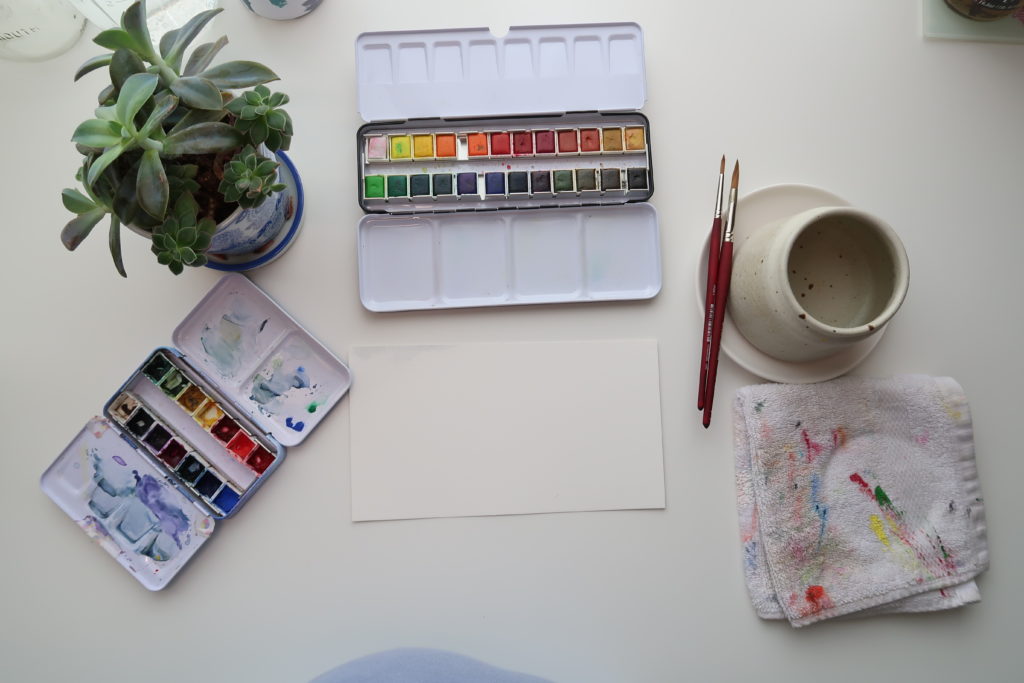 Part 2: this part will show you how I prepare my color theme, as well as show you how to paint different flowers and leave shapes.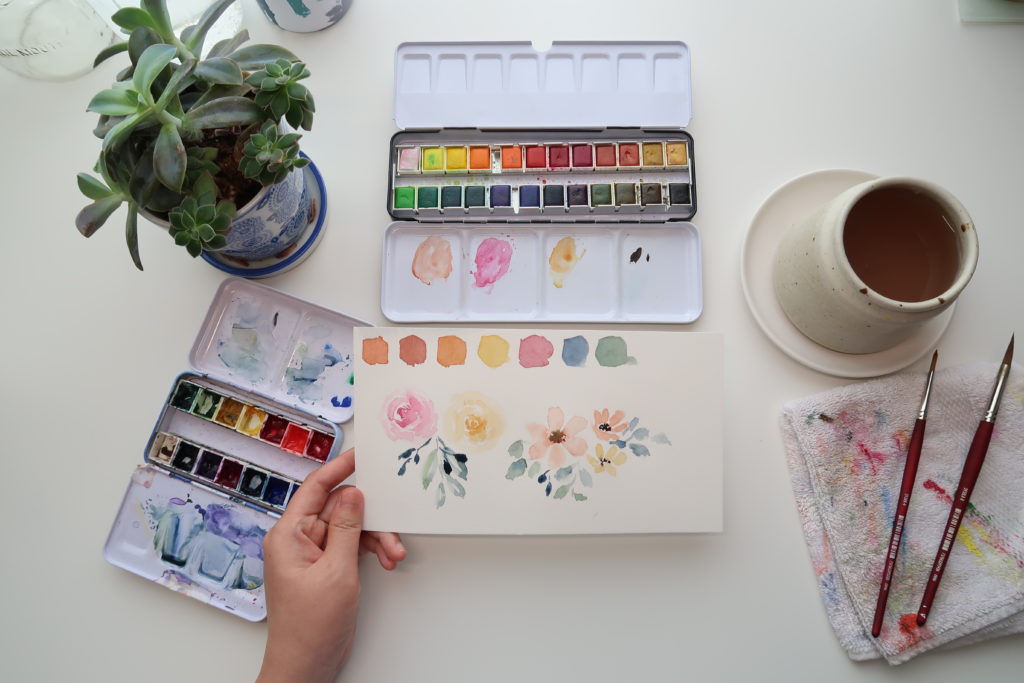 Part 3 /Card 1: I will show you how to put all the flowers and leaves with colors we've prepped to create a simple but lovely floral border for a greeting card.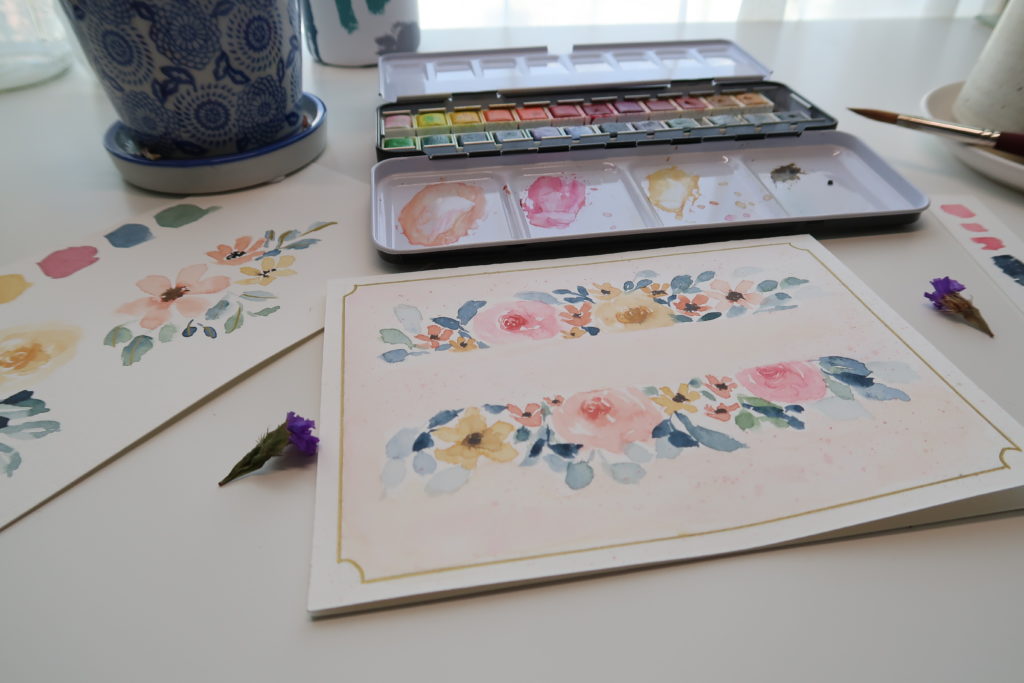 Part 4 / card 2: I will show you how to make a different card using the same elements and color palette in a more illustrative way.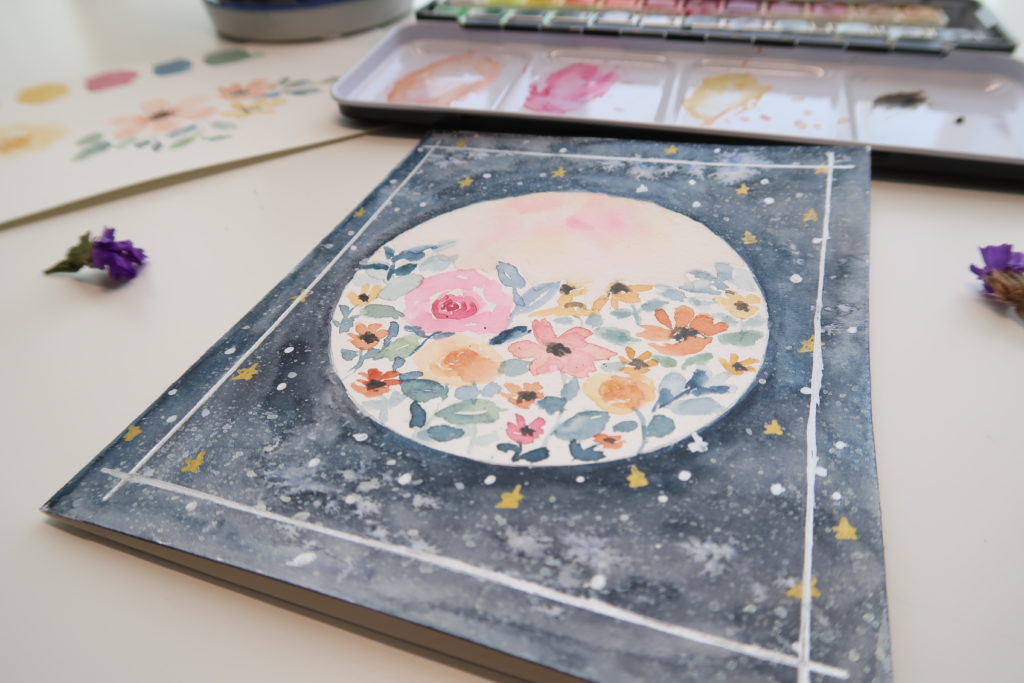 You can watch the video shown at the top of this post, or click HERE to go to my Youtube channel to see more videos, and don't forget to subscribe as I will post a new art video every Saturday.
Thank you for visiting my blog and happy painting!
Supplies mentioned :
Mungyo watercolor 24 color paint set: https://amzn.to/3INVHC0
Princeton velvet touch long round size 8: https://amzn.to/3LwI240
Windsor and Newton Cotman watercolor set: https://amzn.to/34LhgEN
Canson XL watercolor paper: https://amzn.to/34eBYfO
M.Graham white gouache: https://amzn.to/35QvIvp
Uniball gel pen 3 colors set: https://amzn.to/3ChfU0F
DISCLAIMER: Links included in this description may be affiliate links. If you purchase a product with the links that I provide, I may receive a small commission, and it can support me in making free content However, there is no additional charge to you. I appreciate your support.