This is an in-depth watercolor tutorial on how to paint a loose landscape. You will learn wet on wet, wet on dry, dry brush techniques. You also learn how to paint different elements in a landscape painting such as how to paint a mountain, how to paint pine trees, and how to paint a lake and reflection. I will share with you watercolor tips and tricks to improve your painting skill. You can paint along with me, or just relax, and treat it as an art therapy video. The photo reference is from Pixabay.com and it is copyright-free.
Supplies
Arches 100% cotton paper 7×4 inches
Cotman by Windsor and Newton paints
Princeton Aqua Elite round 8
Black Velvet round size 6
Pencil
2 cups of water
Tissue
Masking tape ( optional )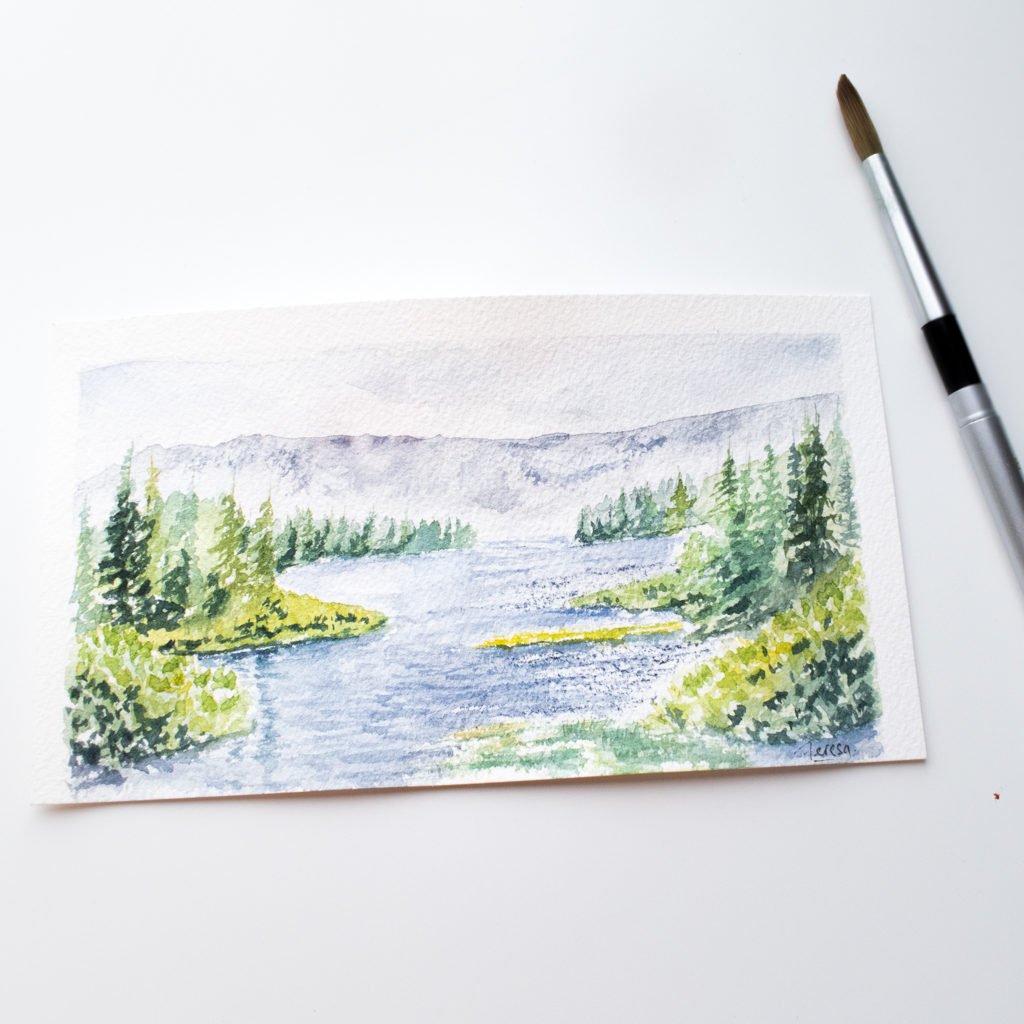 Supplies mentioned
DISCLAIMER: Links included in this description may be affiliate links. If you purchase a product with the links that I provide, I may receive a small commission. However, there is no additional charge to you. I appreciate your support.
Arches 100% cotton paper 9×12: https://amzn.to/3d8xgBN
Winsor & Newton Cotman Water Colour Paint, Set of 12, 8ml Tubes: https://amzn.to/32C2LOQ
Silver black velvet 6: https://amzn.to/2QHj3DO
Princeton round 8 : https://amzn.to/3glIUKg