This is a simple, easy and quick watercolor tutorial showing you how to paint a floral wreath in under 15 minutes. As a result, you will get to practice painting roses, and get to know how to put together a beautiful wreath. You will have a beautiful piece of artwork to hang in your home, or can make it as a gift to friends and family. Let's get started!
Supplies: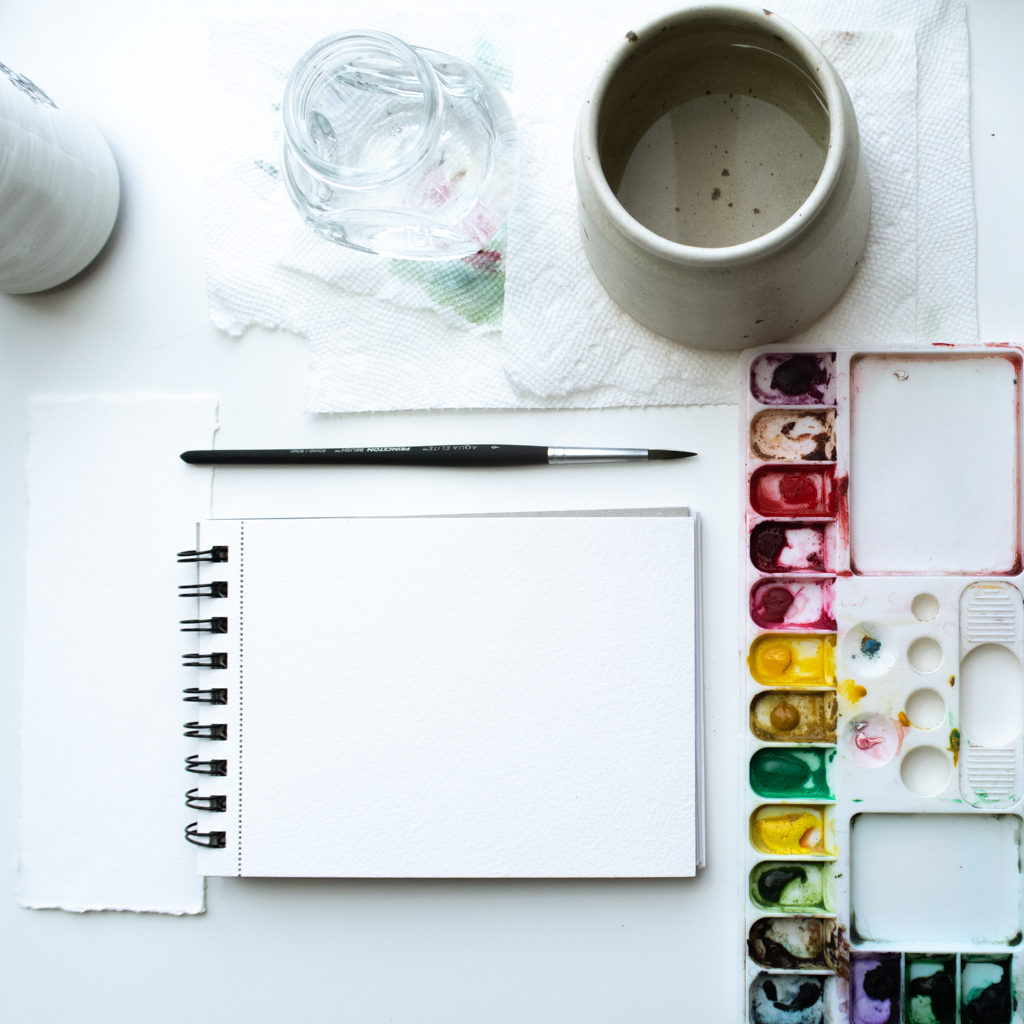 Bee 100% cotton watercolor paper
Cotman by Windsor and Newton watercolor paints
Princeton round size 6
2 cups of clean water
Tissue
Compass or anything with a round shape to draw a circle
Pencil + eraser
Masking tape ( optional )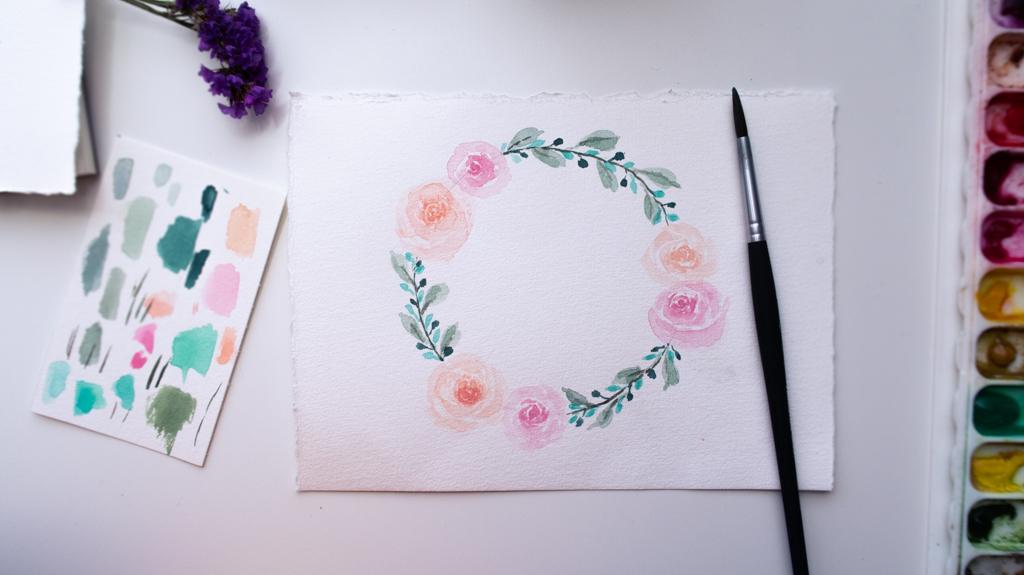 Something to keep in mind:
To make your painting process easier, it's good to mix and have a color palette ready beforehand.
If you're not sure about color harmony, you can go on Pinterest, search for " color palette", you'll find a ton of color schemes that are already combined together and apply the one you like to your painting.
Draw a light pencil circle as a guideline, if you don't want the pencil to show through ( as watercolor is transparent) you can erase the line as you paint.
Have the elements with slightly different sizes, colors to create a natural and organic look for the wreath
Even watercolor tends to dry lighter, it's a best practice to go from light to dark. Later on, if anything is too light, you can always go back in and add more pigments. In the contrast, if you want to make something lighter, it can be difficult.
To create depth or contrast, include different color values from light, medium to dark.
DISCLAIMER: Links included in this description may be affiliate links. If you purchase a product with the links that I provide, I may receive a small commission. However, there is no additional charge to you. I appreciate your support.
Bee Paper 100% cotton coldpress: https://amzn.to/3tFDm2L
Winsor & Newton Cotman Water Colour Paint, Set of 12, 8ml Tubes: https://amzn.to/32C2LOQ
Canson XL: https://amzn.to/3sCeCqB
Princeton Aqua Elite, round size 6: https://amzn.to/2Qe67Fh
Other art supply option in the US: