In today's tutorial, you will learn how to paint a simple wreath and leaves bouquet using all the leaves we learned and practiced in " 10 simple and easy watercolor leaves ". If you haven't watched it yet, feel free to check out my blog " Learn To Paint 10 Types Of Leaves In Watercolor", and watch it HERE.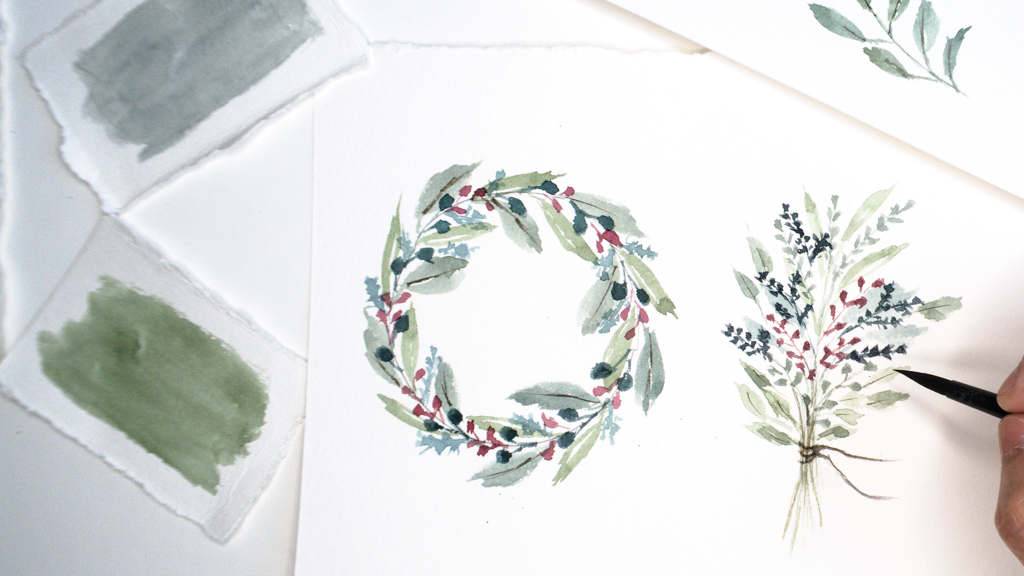 Supply used:
Bee 100% cotton watercolor paper
Cotman by Windsor and Newton paints
Canson XL ( for swatching )
Red velvet round brush size 6
Two cups of clean water
DISCLAIMER: Links included in this description may be affiliate links. If you purchase a product with the links that I provide, I may receive a small commission. However, there is no additional charge to you. I appreciate your support.
Bee Paper 100% cotton coldpress: https://amzn.to/3tFDm2L
Winsor & Newton Cotman Water Colour Paint, Set of 12, 8ml Tubes: https://amzn.to/32C2LOQ
Canson XL: https://amzn.to/3sCeCqB
Strathmore blank cards : https://amzn.to/3arlAZ9
Princeton Aqua Elite, round size 6: https://amzn.to/2Qe67Fh
Red Velvet round brush size 6: https://amzn.to/3el7qeC
Other art supply option in the US: